A selection of our favourite 'family meal' recipes that we've compiled for when you're missing the comforts of home.
---
Cottage pie
When you were a kid you may have screamed at the thought of eating Cottage Pie for dinner… But this dish contains everything you could ever need from a meal. Potatoes. Meat. Veg.
Lovely.
This recipe takes:
15 minutes prep time
65 minutes cooking time
and serves 4 people
What you need
400g of British beef steak mince
250g carrots (peeled, trimmed, roughly chopped)
650g mashed potato (however you wish to make it)
2 cubes of beef stock (380ml)
1 onion (peeled and finely chopped)
1 teaspoon cornflour
2 teaspoons dried thyme
Optional
1 tablespoon tomato puree
2 tablespoons Worcestershire sauce
How you make it
Preheat the oven to 200C/Gas mark 6
Add mince, onion, thyme and carrots to non-stick sauce pan
Dry fry until the mince is brown and cooked through
Add the liquid beef stock, and the optional extras as you please
Mix cornflour with 20ml of cold water and add to pan
Simmer for 30 minutes
Transfer mince etc into an ovenproof dish and top with mashed potato
Bake in the over for a good 30 minutes until golden brown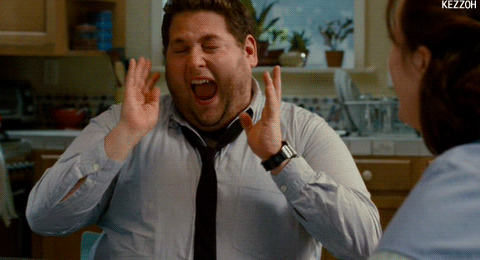 Spaghetti and meatballs 
Spaghetti and meatballs, simple and delicious.
There are lots of different elements to the recipe that makes the dish amazing. You can buy a tomato sauce from any local shop, but we are going to leave the sauce in the recipe in case you fancy giving it a go!
This recipe takes:
40 minutes prep time
80 minutes cooking time
and serves 6 people
(including the making of the perfect tomato sauce)

What you need
For the meatballs
900g British minced beef
60g fresh white breadcrumbs (4 slices of bread with crusts removed)
40g seasoned breadcrumbs
45g grated Parmesan
2 teaspoons salt
2 tablespoons chopped parsley
1 teaspoons ground black pepper
1/4 teaspoon ground nutmeg
1 large beaten egg
Vegetable and Olive oil
For the sauce
1 medium onion, chopped
1 tablespoon olive oil
1 & 1/2 teaspoon minced garlic
120ml red wine
2 X 400g chopped tinned tomatoes
1 tablespoon chopped parsley
1 & 1/2 teaspoons salt
1/2 teaspoons ground pepper
For the spaghetti
675g spaghetti
Salt and Parmesan to taste
How you make it
For the meatballs
Place minced meat, breadcrumbs, parmesan, salt, pepper, nutmeg, egg and 180ml of water in a bowl and lightly combine ingredients with a fork.
Use your hands and separate the mixture into balls – you should have between 14 and 16 balls.
Heat oil in a frying pan and very carefully place the meatballs in the hot oil. Brown them off well on all sides over a medium-low heat turning them with a fork. Remove the cooked meatballs to a plate covered with paper towels and get rid of the oil from the pan.
For the sauce 
Heat the olive oil in the same pan you used for the meatballs. Add the onion and sauté over a medium heat for 5-10 minutes. Add garlic and cook for another minute
Add the wine and cook on a high heat, scrape all the brown bits from the pan and cook for 3 minutes. Add in tomatoes, parley, and the salt and pepper
Add the meatballs to the sauce, cover and simmer on the lowest heat for 25-30 minutes, until meatballs are cooked through.
For the spaghetti
Boil water and cook the spaghetti
Place amount of spaghetti you want on a plate and spoon the meatballs + sauce over the top. Add parmesan as you wish
Beef and bean burrito enchiladas
Nice and easy burrito recipe that can feed the whole house and leave you feeling nice and warm inside
This recipe takes:
35 minutes prep time
20 minutes cooking time
and serves 6-8 people 
What you need
1 medium onion (diced)
2 pounds ground beef
1/2 teaspoon ground cumin
1/4 teaspoon chilli powder
1/4 teaspoon ground oregano
1/4 teaspoon salt
3 X 7 ounce cans spicy tomato sauce or enchilada sauce
28 ounce tin refried beans
3/4 cup grated cheese
12 tortillas
How you make it
Preheat the oven to 80°C 
Cook the onions in a pan until soft over a medium heat
Add the beef and cook through. Add cumin, chilli powder, oregano, salt and stir to combine ingredients
Pour 2 cans of tomato sauce into the meat and simmer over a low heat for 5 minutes
Whilst the above is heating
Heat the refried beans in a sauce pan over a medium-low heat. Add cheese and stir until melted, then remove pan from heat
Heat the tortillas in the microwave for 1 minute, then spread a small amount of beans on each tortilla. Add a small amount of meat then fold over the tortillas and roll them up
Repeat with all tortillas
Place all rolled up burritos into large baking dish, cover with foil and keep them warm in the oven
When the burritos are ready to serve, drizzle the can of tomato sauce over all the burritos and sprinkle more grated cheese over the top
Return to the oven for a couple more minutes and serve immediately
Toad in the hole
A British classic, toad in the hole. Sausage in Yorkshire pudding batter, yum!
This recipe takes:
10 minutes prep time
40 minutes cooking time 
and serves 4 people
What you need
Unsalted butter, for the pan
675g pork sausage
120g plain flour
1 tablespoon of sugar
1 teaspoon of salt
4 large eggs
240ml milk
1 tablespoon of yellow mustard
How you make it
Preheat the oven to 205°C
Lightly butter a medium cast pan. Put the sausages in a seperate pan and heat until almost cooked.
While the sausages are cooking… Whisk flour, sugar and salt together in one bowl. In a seperate bowl whisk the eggs, milk and mustard until blended together. Mix the two bowls together until nearly all the lumps are gone and you have a thin batter
Pour the batter over the sausages in an oven dish. Bake all together until the batter puffs up and looks crispy and brown (25-30 minutes)
Serve with gravy! Spaghetti Carbonara
You can't beat a creamy, meaty pasta… A nice and easy recipe that makes enough for lunch, dinner and again the same again the following day!
This recipe takes:
10 minutes prep time
15 minutes cooking time
and serves 4
What you need
375g spaghetti pasta
1 tablespoon olive oil
200g bacon rashers cut into peices
2 eggs
2 egg yolks
1/2 cup cream
2/3 cup parmesan cheese
Fresh parsley leaves to serve
How you make it
Cook the pasta in a large sauce pan until tender, drain
Heat oil in a frying pan over a medium heat, add bacon, cook until crisp
Whisk eggs, egg yolks, cream and parmesan and season with pepper
Add the mixture to the pasta. Cook, tossing over a low heat until the mixtures combine. Serve topped with parsley
Perfect!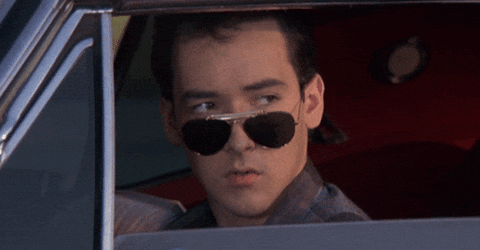 Chicken and mushroom puff pie
Serve with mash potato if you like… Ideal for a cold winter night
This recipe takes:
45 minutes prep time
30 minutes cooking time
and serves 4-6 people
What you need
1 tablespoon veg oil
8 skinless/boneless chicken thighs
8 rashers streaky bacon cut into pieces
1 onion, halved and sliced
250g baby mushrooms
Thyme sprigs
2 tablespoons plain flour
400ml chicken stock
200ml milk
500g fresh puff pastry (or frozen then defrosted pastry)
1 beaten egg
How you make it
Heat oil in a large pan. Season the chicken and fry until golden brown.
Put the chicken onto a plate and then cook the bacon off in the pan. Add onion, mushrooms and thyme, heat until the onions start to colour. When cool enough, pull the chicken apart into big chinks with fingers or a fork and leave on the plate.
Tip the flour into the pan and cook, keep stirring, for 1 minute. Take the pan off the heat and gradually stir in the stock, then the milk, then add the chicken back to the pan. Bring to boil, then simmer for 30 minutes.
Spoon filling into your chosen pie dish to cool (spread evenly)
Heat the oven to 220C/gas mark 7
Now here's the fiddly bit… 
Use a floured surface and roll your pastry to the thickness of 2 X £1 coins
Cut a strip as long and wide as the rim of your chosen pie dish and, using a little of the egg, fix to the edge of the dish
Brush the pastry with the egg and then use a rolling pin to fold the remaining pastry over the top of your filling. Press the edges together using your fingers and trim with a knife
Glaze with egg and bake for 30 minutes until it's a golden brown colour