8 FIVE-MINUTE MUG RECIPES
---
All you need for these five-minute mug recipes is a microwave, a few ingredients you'll definitely already have in your cupboard… and a mug. Check out these recipes below for super quick and easy meals – and less washing up. 
---
Breakfast Egg & Ham Mug
Perfect for when you're in a rush to get to lectures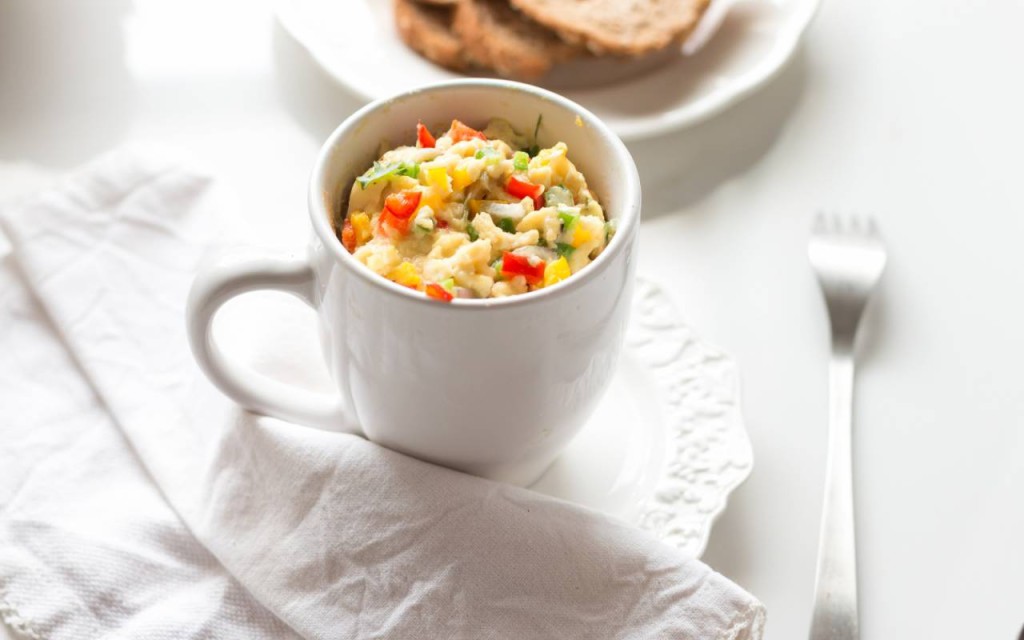 2 eggs
50g chopped ham
½ chopped red or green pepper (optional)
Salt and pepper to taste
Method:
Spray mug with cooking spray or lightly grease with butter.
Add the eggs and whisk with a fork. Sprinkle in some salt and pepper.
Microwave for 1 minute.
Add the ham and the chopped pepper.
Microwave for 1 more minute.
Flourless  Chocolate Chocolate Cake Mug
Gluten-free certified goodness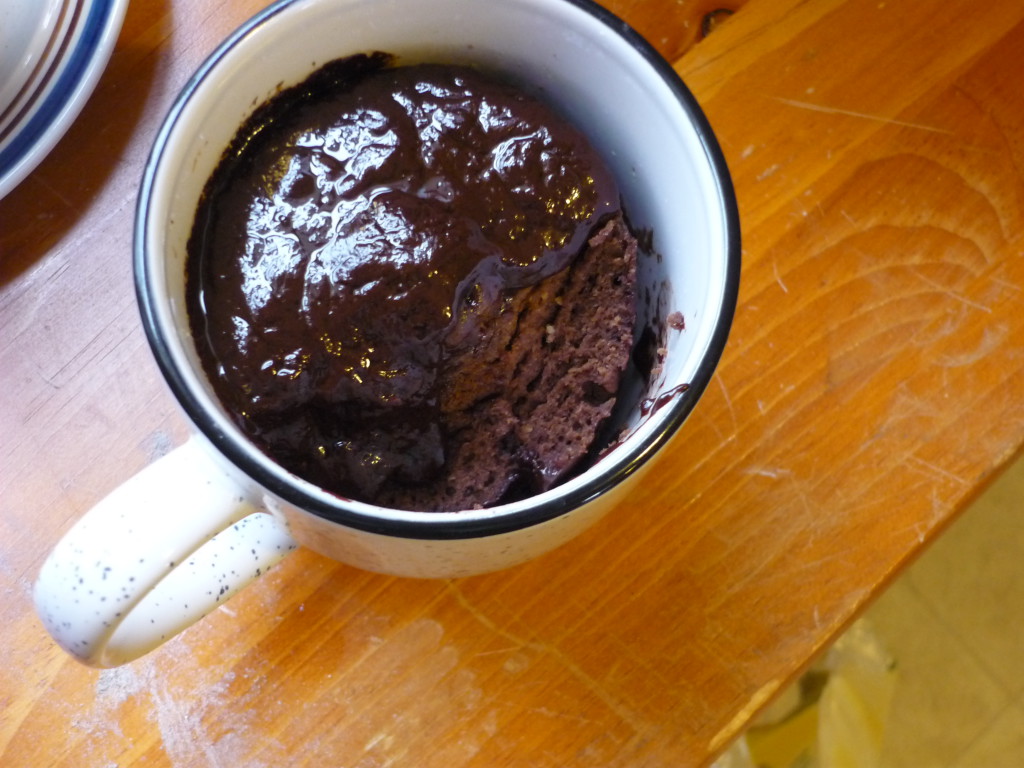 1 ripe banana
1 egg
3 tbsp cocoa powder/hot chocolate powder
Method:
Mash the banana in a bowl with a fork.
Add one tablespoon of cocoa powder and mix with the mashed banana. Once it is blended together, add the second tablespoon and repeat.
Whisk the egg in the mug.
Add the chocolate banana mixture to the mug and mix again to make it as smooth as possible.
Microwave for one minute. Cook for a further 30 seconds if needed.
Add a blob of peanut butter or ice cream on the top for extra nom-ness.
Cheesy Pasta Shells Mug
Melty cheesy carby greatness
50g pasta shells
100ml water (about half a mug)
30g grated cheese (cheddar works best)
1 tbsp butter
1 tbsp milk
½ tbsp olive oil
Salt & pepper to taste
Method:
Add the shells, oil and water to your mug.
Microwave for 2 minutes, and then stir.
Repeat step 2 twice.
Then add the butter, milk, and cheese, and stir until melted.
Wait for a few minutes to cool, then add salt and pepper to taste.
French Toast Mug
Don't know what to do with the knob end of your sandwich loaf? You do now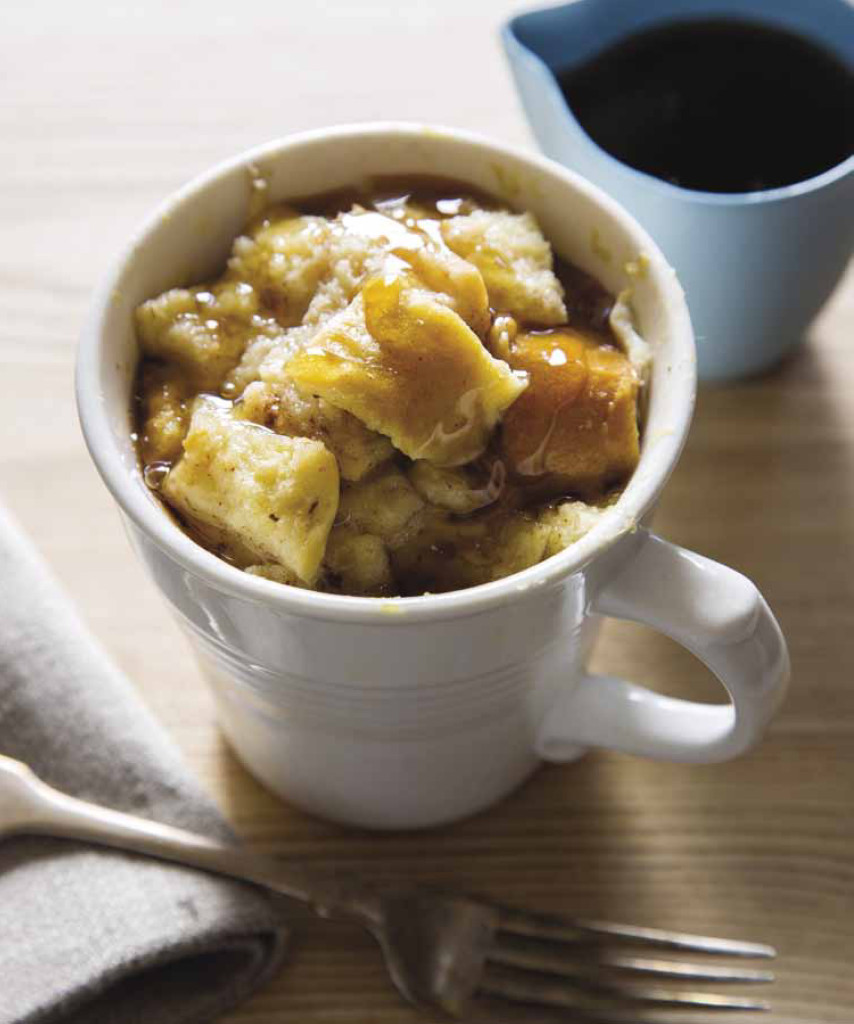 1 or 2 slices of sandwich bread
1 egg
Knob of butter
3 tbsp milk
Pinch of cinnamon and/or drop of vanilla extract to taste
Splash of maple (or golden) syrup
Method:
Put the butter in the mug and microwave for a few seconds to melt it. Slosh the melty butter around the mug.
Chop up the sandwich bread into around 3cm squares and place them in the mug. Gently squish down your bread squares into the mug (make sure to leave gaps for the eggy liquid).
In another mug, crack the egg open and mix with the milk. Add a pinch of cinnamon and/or vanilla extract as well if you have a sweet tooth.
Pour the mixture into the bread mug and press down gently. Wait a minute or two for the bread to soak up the liquid.
Microwave for 1 minute. If the egg is still too runny, microwave for 10 second intervals until you get your desired consistency.
Drizzle on your favourite syrup and enjoy.
Burrito Mug
Use up your leftovers from fajita night with this easy and tasty Mexican mug
2 tbsp of rice (white or brown)
1 tbsp black beans
A tbsp salsa
1 teaspoon sour cream
½ mashed avocado
Handful tortilla chips
Sprinkle of cheese
Pinch of salt
(Optional) Handful of cooked meat – we used chicken!
Method:
First cook the rice in a microwave safe container – add two tablespoons of water for each tablespoon of rice. Cook on high until all the water is absorbed (our rice took 5 minutes!). Break up the tortilla chips while you wait.
Put the rice in a mug with the salsa and beans, and sprinkle over some salt to taste. If you like your cheese melted, add it in now, along with your cooked meat. Give it a quick stir and then microwave for 1 minute.
Sprinkle over some salt to taste, and then add in the tortilla chips. Add more cheese now and microwave for 30 seconds.
Add the mashed avocado and a blob of sour cream to the top. Squeeze over a lime for extra zing.
Chocolate chip cookie mug
The ultimate warm and gooey comfort food
1 tbsp butter
A tbsp granulated sugar
1 tbsp brown sugar
1 egg yolk
3 tbsp plain flour
1 tbsp chocolate chips
Pinch of salt
Drop of vanilla extract
Method:
Put the butter in your mug and microwave for 30 seconds or until it's melted.
Add in the sugars, the vanilla extract and the pinch of salt and mix.
Separate the egg over another mug until you are left with the yolk in the shell. Add the egg yolk to the sugar mix and stir until blended together.
Then add the flour and stir through.
Add the chocolate chips and fold into the batter.
Microwave for 45 seconds or until springy (the time will depend on your microwave)
Eat warm. Add a dollop of ice cream if feeling extra naughty.
Pizza Mug
Pizza in a mug? Yep, you heard us right the first time
3 tbsp plain flour
1 egg
Drizzle of olive oil
1 tbsp tomato paste
¼ tsp baking powder
For the topping:
20g mozzarella
A few sliced black olives
Fresh basil and oregano
Salt and pepper to taste
Method:
Crack the egg in to the mug and whisk.
Add the olive oil, the flour, baking powder and tomato paste and mix until smooth.
Chop the mozzarella into small cubes and then add in with the olives.
Sprinkle in some salt, pepper and oregano.
Microwave for 90 seconds or 2 minutes depending on the wattage of your microwave. You want the pizza to be springy.
Add the fresh basil leaves to the top.
Blueberry Muffin Mug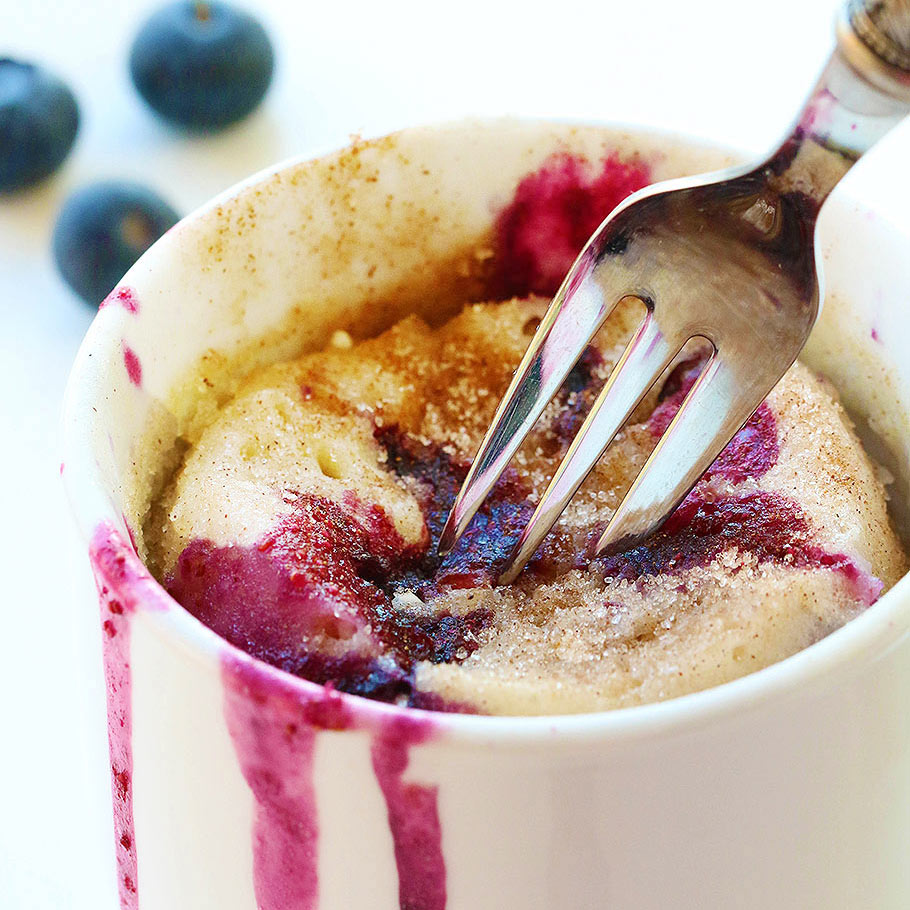 If it's got fruit in it… It's healthy, right?
4 tbsp plain flour
2½ tsp granulated sugar
3 tbsp milk
½ tbsp vegetable oil
¼ tsp baking powder
Drop of vanilla extract
10 blueberries
Method:
Combine all the ingredients except blueberries in the mug.
Mix with a fork until the batter is smooth.
Add the blueberries and gently stir into the batter.
Microwave for 1 minute. If cake isn't springy on top, microwave for 10 second intervals until cooked.
Let cake cool for a few minutes before eating.