10 Top Tips To Budgeting As A University Student
BUDGETING AT UNIVERSITY
Sorting out your own finances as a student can initially be a huge struggle. You've never had to budget for this type of living before, always relying on parents/guardians. How much money do you need a week for food? And travel? For commodities? Going out? Where does your money actually go?!
Having to pay rent takes out a huge part of your loan, especially for those of you balancing uncomfortably on the edge of your overdraft (most of us have been there)!
A common mistake made is thinking you're super rich and overspending at the beginning of term time. Its easily done; a huge sum on money gets placed into your account and before even being able to work out a budget you find that a lot of it has vanished… We've compiled some tips on how to avoid overspending at the beginning of the month and spreading that loan out over the term.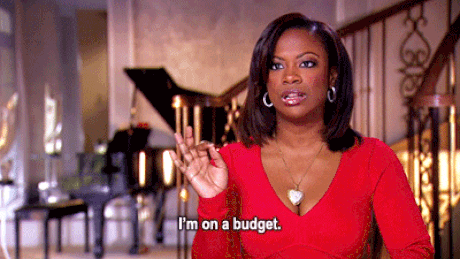 Via Giphy.com
1. FIRSTLY, WORK OUT YOUR BUDGET
Calculate how much money you are expecting to receive over the course of the academic year.
This includes your loan, payslips, other income from relatives or savings you can dip into… Split this into a weekly sum and use that as a starting point
Your basic weekly summary for necessities should account for; rent, house bills, personal bills, travel expenses and food
Deduct the cost of the above from your weekly budget and whatever you have left is a surplus for non-essentials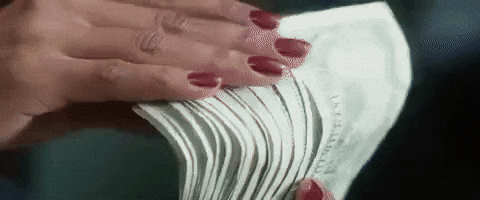 Via Giphy.com
2. FIND OUT WHAT YOU CAN GET FOR FREE
One major perk of being a student (other than getting your student loan) is that you'll find you can get A LOT of stuff, free. If it's not free, it is most likely discounted – you'll find lots of stuff to do in your university city that's offered to you a fair amount cheaper, just Google student discounts in your area to find more.
Remember; no council tax, free medical prescriptions, reduced price in opticians AND student discounts in your favourite high street stores and restaurants with either a taste card, NUS card or student ID.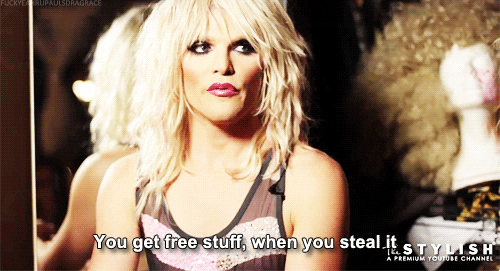 Via Giphy.com
3. RESEARCH TRAVEL DISCOUNTS
As well as getting your cinema, clothing and medical discounts, you can also make considerable savings on travel if you are prepared.
The most common travel discount cards are 16-25 railcard or coach cards.
Young Persons Coachcard: if you are aged 16-26 you can save 1/3rd on any national express journey. This card can run for one year or three, and for just £10 it basically pays for itself after just one trip.
16-25 Railcard: £30 for one year, this card will get you 1/3 off standard anytime, off-peak, advanced and first class advanced fares. This makes getting home for the weekend a whole lot cheaper.
Depending on which city you attend university in, there will be more travel discounts available to you.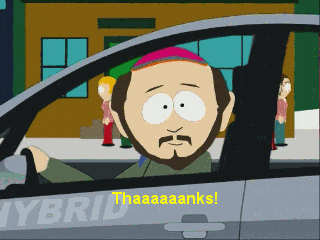 Via Giphy.com
4. GET A PART TIME JOB
Get away from the stereotypical lazy student life and get a part time job
A lot of students unions offer 'job hunting' services which enable you to work a couple of random shifts when you're short for cash, or help you find a contracted part time role. Believe it or not, although the work load can be particularly heavy in certain years of study, you should be able to find some time to work if you need too. Just think; at the end of term you won't be the one struggling to buy a tin of beans, you'll still have some money in the bank.
As a student you shouldn't be taxed for work, if you do make sure you claim it back!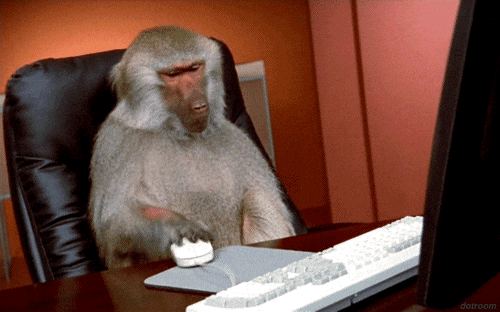 Via Giphy.com
5. AVOID PAYING FOR YOUR TV LICENCE
A change in the law this year caused uproar amongst UK students who feared they could no longer watch their favourite TV programmes for free… Until we found the one loophole they left
BBC iPlayer allowed anyone to catch up with  missed TV programmes whether they have a licence or not. This gap has now been closed, but for students you can still get around it.
Fear not! You can enjoy binge watching documentaries as long as your parents have a TV licence. The law states that if you live with your parents outside of term time and you watch on a device that isn't plugged into an aerial or mains socket, then you don't need a licence!
So if you are a student, make sure your parents have their own TV licence, your device is fully charged and connected to the Wifi and you can enjoy your shows for free.
*On the subject of bills, at the beginning of term you and your housemates should sit down and find out where you can get the cheapest price for your gas, electricity and water*
Via Giphy.com
6. DON'T BUY BRAND NEW COURSE MATERIALS
Find out which material is most important and then maybe splash out on one brand new core text book.
Course material should be available from your unis online library collection – or purchase books second hand from graduates or students in the year above who no longer need it. If this is really not in your budget there are people you can speak to at your student union to help you with your finances if it's affecting your education.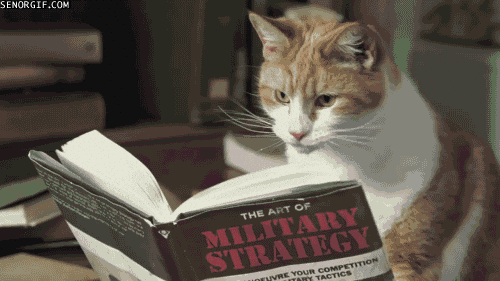 Via Giphy.com
7. KEEP TRACK OF WHERE YOUR MONEY GOES
Some students keep track of their money through money managing apps (there are plenty to choose from)
If you find yourself not knowing WHERE your money has gone you could just keep a list on your phone.
Via Giphy.com
8. WORK SOCIALISING AROUND YOUR BUDGET
Taking advantage of student offers at the pub, there are 'quids in' weekdays where you can get a pint for a pound. Pre drinking is necessary at uni, it's the cheapest way to have a night out. Get your friends round and some cheap alcohol before heading out and you'll spend barely any money in town!
Going to the SU or 'student nights' – drinks are considerably cheaper, especially if you live in a big city
Don't take your card out on nights out – put enough cash in your purse/wallet to get you through the eve and enough for a taxi home
Don't go out for food – get your friends to bring food to yours and have Mexican nights/Chinese nights etc making your own dishes
Have games nights at your house – instead of spending on a night out, socialise with your friends at your student house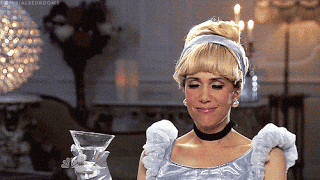 Via Giphy.com
9. PLAN YOUR MEALS
It's so much cheaper to plan weekly meals, write a shopping list with everything you need for the week and not only will you save money but you'll waste no food in the fridge! Dinners could also double up as lunch the next day if you make big enough portions.
Cooking food and freezing it in bulk is also a good way to save money, then if you don't want that meal for dinner the next day you can have it another day in the week!
Make packed lunch instead of buying from the café between lectures – a sandwich, an apple and a bag of crisps will be so much cheaper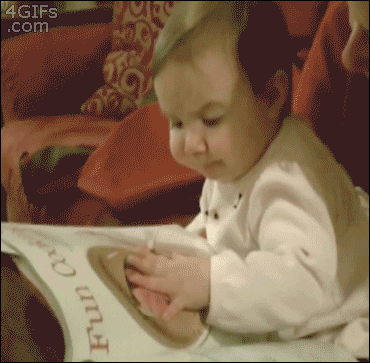 Via Giphy.com
10. THINK BEFORE YOU SPEND
No explanation needed, just THINK about what money you're spending and whether it is best spent elsewhere.
That pair of shoes you've got your eyes on might look nice, but you said that about the pair the week before that…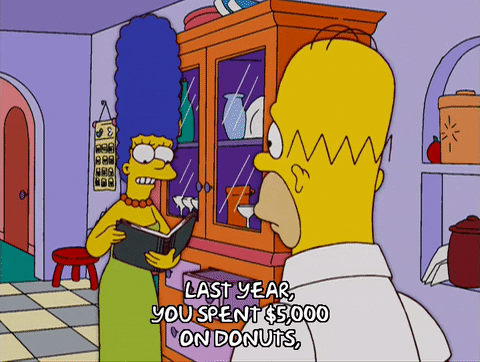 Via Giphy.com