8 Things You'll Love About Living In Bristol
Oct 2016
Neighbourhood Guides
BRISTOL; A STREET ARTISTS HAVEN

1. It's full of art and culture
Bristol is home to Banksy, one of the most well-known street artists of the century, and creator of world-class masterpieces. The street art scene is extremely diverse, with many different artists contributing a variety of works around the city. In fact, the whole city is basically a free outdoor art gallery for anyone who visits. There is an incredible cultural scene that goes along with street-art, it is this side of the city that makes it individual and quirky.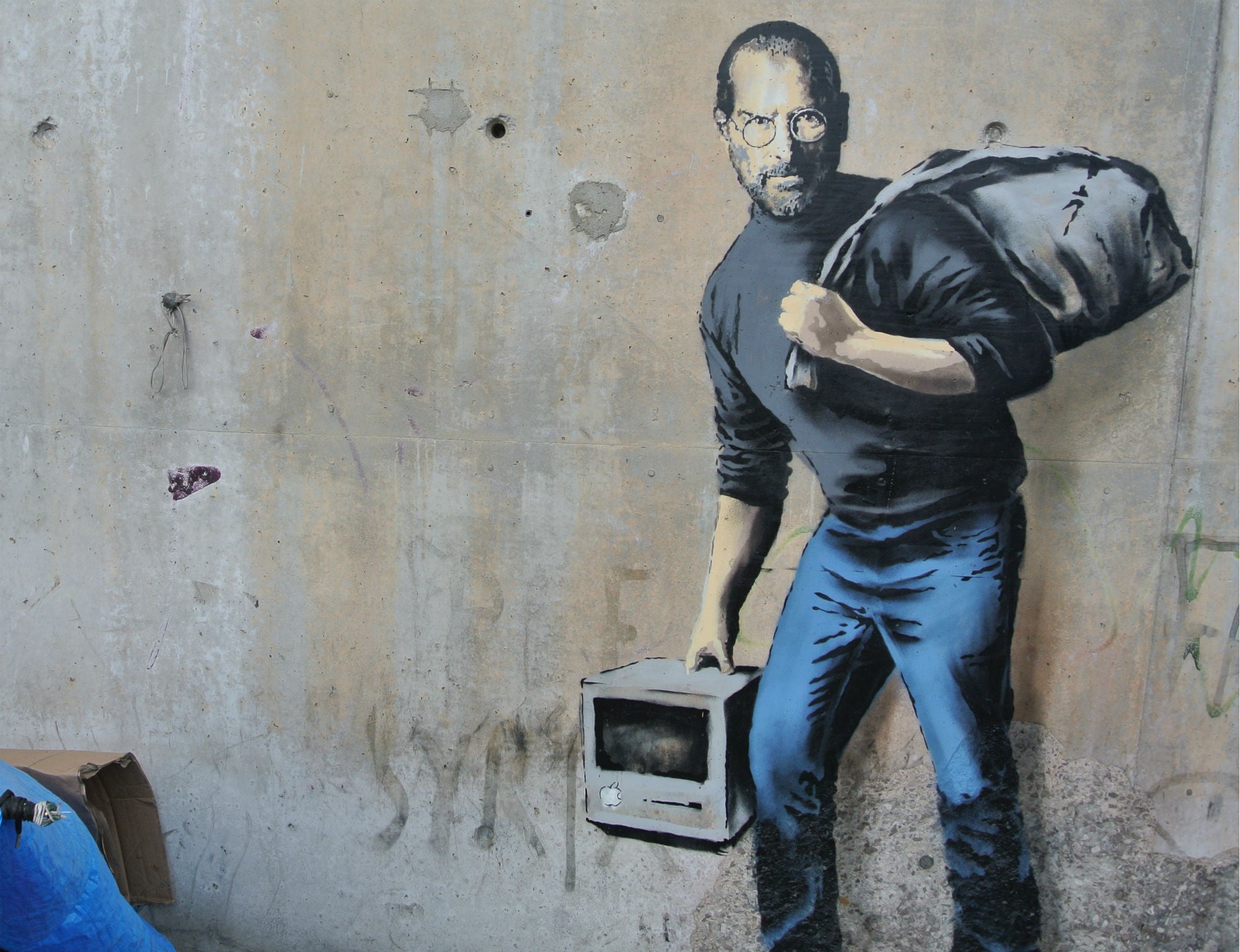 Bristol is a 'free for all' to be yourself and show your personality through whatever style you want.
FYI, you can take a walking tour of Banksy's most famous art pieces, where you will come across the piece below…
2. Stokes Croft
Stokes Croft is known mostly for it's cultural diversity, and the unique character it holds in contrast with other parts of the city. There's a large community of people from all backgrounds and circumstances, all working to keep the area special. The Peoples Republic of Stokes Croft look after Bristols 'cultural quarter' by preserving its individuality. Run down parts of the landscape are seen as projects the community can work on, revitalising the area through community action and public art.
As well as the culture that comes with it, Stokes Croft is home to some of the best bars, restaurants and clubs in Bristol. Lakota is a popular club that has staged local and international artists, providing some of the best nights around. The rest of the Stokes Croft strip is littered with independent bars and pubs that you should work your way through whilst studying in the city.
 3. Harbourside
The Harbourside is a busy part of Bristol, especially in the summer months. There are markets on the streets on Sundays, waterside bars and restaurants and also opportunities for water sports. It's a great place to take your parents when they come and visit you. You can show them 'Pryzm' whilst you're there, soon to be one of your regular watering holes as a student…
The Harbourside Festival takes place every summer, attracting people from all over Bristol with their family and friends, creating a massive community feel. Harbourside is buzzing throughout the festival, people tend not to care that they are crammed in the narrow streets drinking beers from plastic cups. But this adds to the fun of the festivities! It also gives Bristol locals the opportunity to showcase their musical and performance roots by performing on stage.
FYI – Bristol Aquarium is located Harbourside
4. You can eat, drink and party on cargo ships and barges
It's safe to say that regardless of what music/clubbing scene you are into, Bristol has your back covered. There is quite literally a venue to suit every taste, style, and genre of life.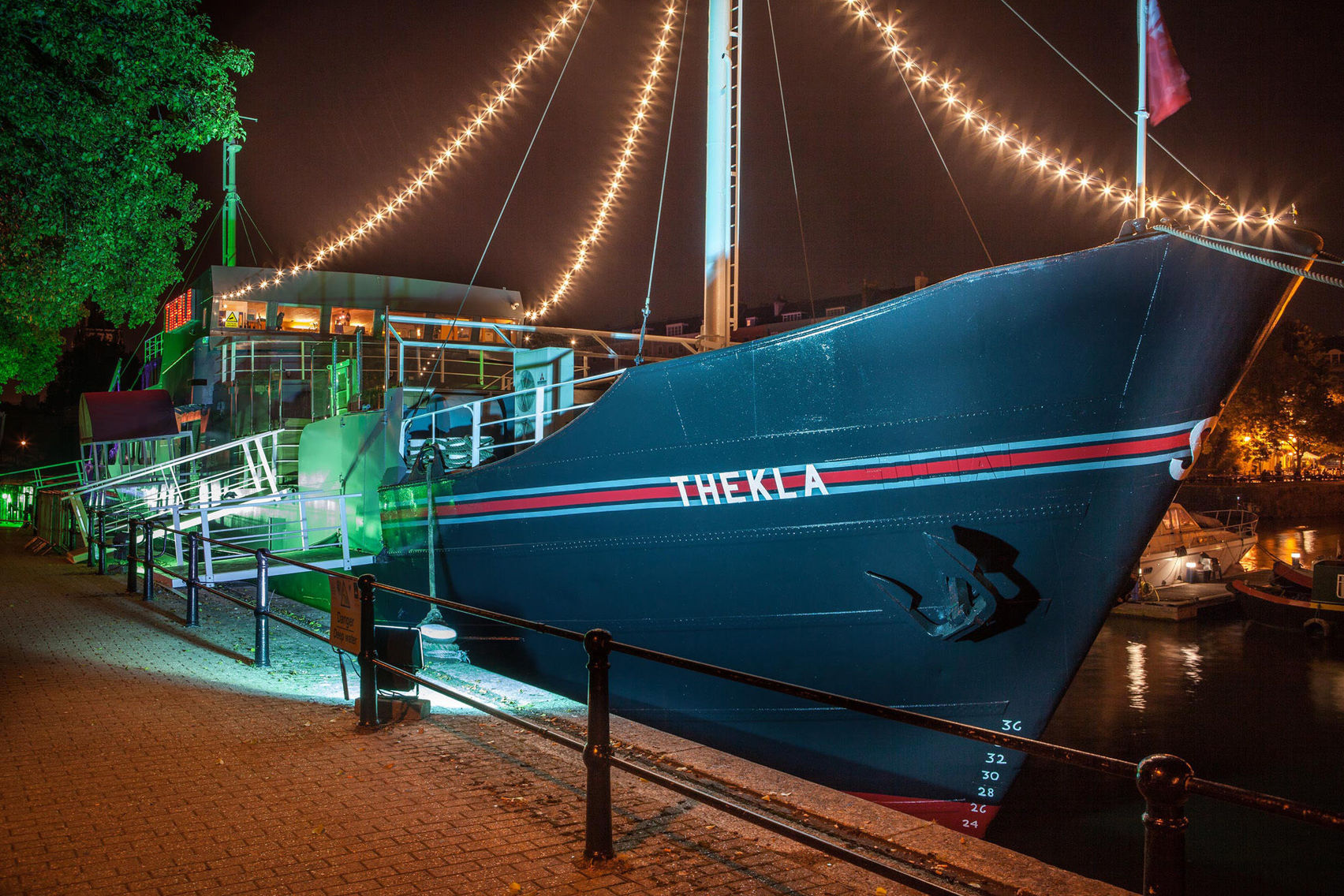 One of the cities most famous venues is… a boat. Thekla is a permanent party boat, offering sweaty, underground bags of fun. Thekla's stage has been graced by hundreds of famous bands, solo artists and international standard DJs. What makes this club so amazing is the fact you are partying on a boat… and they filmed an episode of Skins here!
Another famous Bristol based boat, The Apple, sells the worlds finest range of ciders off of the back of a beautifully converted barge. This bar is always buzzing with happy faces, and the odd backdrop for the venue perfectly sums up the individuality of Bristol.
5. Clifton suspension bridge
Clifton suspension bridge offers one of the most picturesque views of the city, and gives you a chance to get that insta worthy picture. This bridge is arguably the most famous landmark in the city, and with stunning views in every direction it's easy to see why.
BTW whilst you're at the top why not have a go on Bristols famous rock slide and scoot down to the bottom
6. The summer months in the the city
Bristol is awesome in the summer, there is always so much going on you won't be able to work your schedule around it. Love Saves The Day, Harbour Festival and the Balloon Fiesta are some of the most popular summer events for Bristol students.
Love Saves The Day is one the most popular events students tend to hang around for. A two-day summer festival that attracts people from all over the UK. LSTD brings together Bristols thriving underground scene with creative artists from across the globe. The event showcases a variety of different music and genres, it's the perfect end celebration for summer exams.
7. You'll never be short of places to explore or things to do
Bristol is grounded in its roots from the past, the locals of the area are passionate about their city and fans from the rest of the UK have helped build its character today. As well as the urban insides there are acres of parkland and greenery also waiting to be explored. There are rejuvenated warehouses and secret doorways throughout the city. The street art inspires people and the 'thump' of the city sticks with them making them itch to return.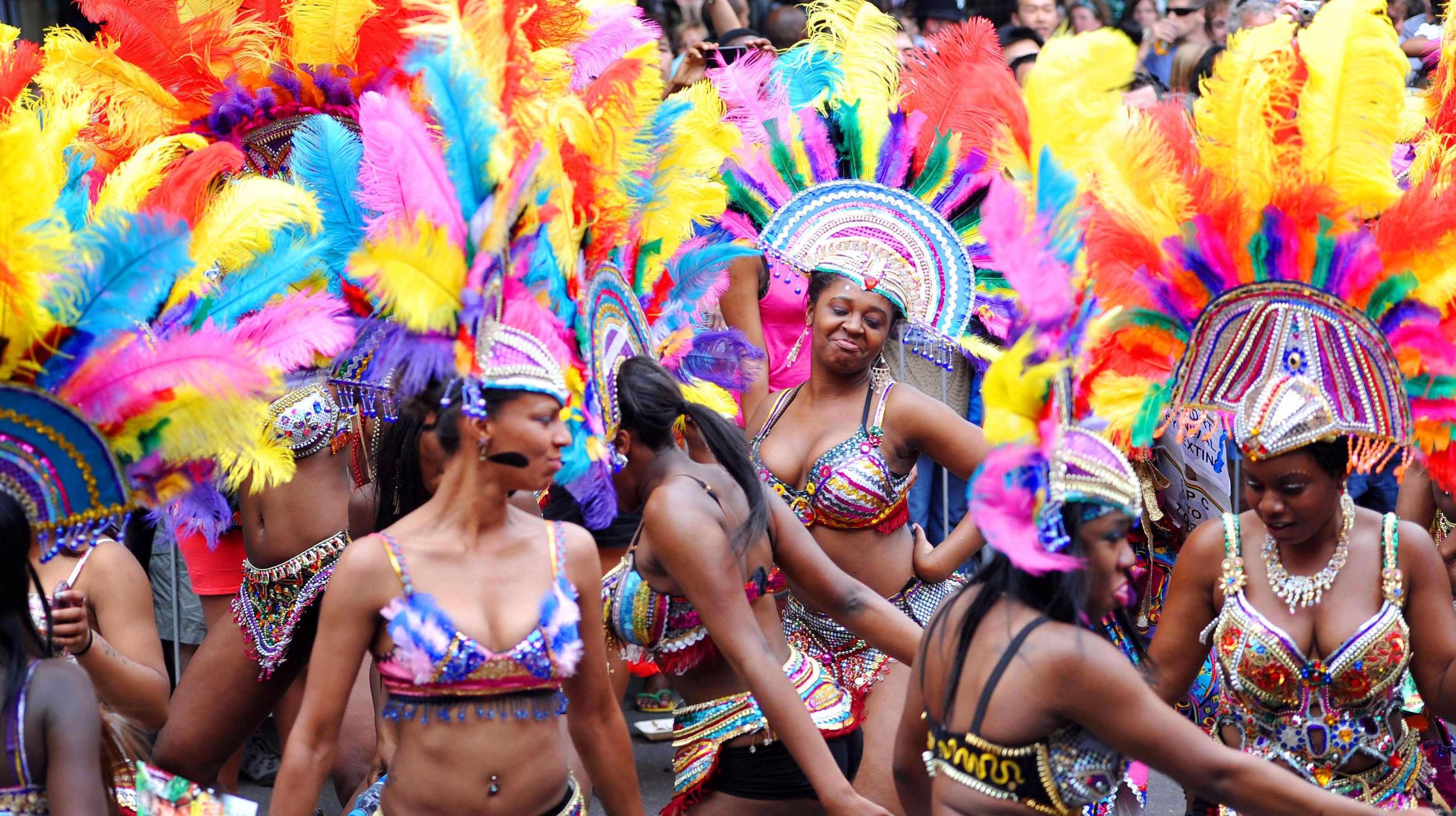 St. Nicks market offers a maze of quirky clothing and street food stalls to wander through – this market hides the best foods in the city all under one roof.
One of Bristols most famous parties, St. Pauls carnival, takes place on the streets of St. Pauls every year. This is an annual carnival that originated with the idea of celebrating relationships between all African, European, Caribbean and Asian community members. It is quite literally one of the biggest street parties in the UK and an infamous event in the area.
Motion, a leading underground music venue. A network of warehouses is home to a thriving culture that showcases influential and fresh talent from around the world. Students and locals race to get tickets for Motions events, which sell out consistently throughout the year.
This venue is so popular throughout Bristol you need to give it a try at least once!
8. Last but not least… Jason Donervan
If you know you know.
You can find your student property in Bristol through University Cribs, view properties HERE