Exeter Area Guide
Aug 2016
Neighbourhood Guides
EXETER UNIVERSITY AREA GUIDE
The red brick University of Exeter is beautiful and located in the small Devonshire city – meaning that the area is geared towards students and perfect for those wanting a campus lifestyle. Everything you need is within walking distance here, and you'll never be too far from a good coffee or a pint.
Exeter is home to around 15,000 students, and although the city is compact, there are numerous nightlife spots and social hubs. There is no shortage of coffee shops and eateries to hang out at between lectures, and if lunch at the Lemmy doesn't take your fancy, pack some food and eat on the beautiful Streatham Campus Gardens.
Sport is at the heart of the culture here, so expect fierce rivalries and the socials to match. The university's sports park is home to some of the best sports facilities in the south west, and offers all the sports you can think of – from your classic rugby, cricket, and netball to Ultimate Frisbee and clay pigeon shooting. Explore the campus a bit more, and you'll find the famous sculpture walk and the regularly showcased art exhibitions.
Exeter has a variety of nighttime entertainment on offer – either head to popular student pub the Black Horse, listen to some live music at Cavern (which has hosted acts such as Muse and Mumford & Sons) or dance the night away at Arena or Mosaic. Nurse your hangover at popular food spot Brody's for an all you can eat breakfast for under £7.
Other than what the city has to offer, the beautiful Exmouth beach is less than 30 minutes away by train for those lazy sunny days. Travel a bit further to Dawlish to take on the Dawlish Ale Trail, a pub crawl popular with Exeter University students, or take a drive to Crealy Great Adventure Park for a fun filled day at a water park.
Student Secrets
Every year, the Exeter and Edinburgh hockey team play Fives. The losers have to travel up to the other uni for a night out!
Grab a bite to eat… 
Boston Tea Party – Queen Street
Bohemian coffee shop Boston Tea Party serves breakfast, brunch and sandwiches all day and offers raw veg smoothies alongside its huge tea and coffee selection.
Truffles Pizzeria – Magdalen Road
This pizzeria on Magdalen Road offers student-friendly prices with regular promotions. Awarded the TripAdvisor Certificate of Excellence.
El Bocado – South Street
El Bocado is a popular tapas restaurant well-liked by locals for its authentic Spanish food and wine. The eatery hosts weekly guitar and flamenco nights.
Quench your thirst…
The Vaults – Gandy Street
Running four club nights a week with free entry before 10pm, The Vaults offers weekly offers on drinks and has cocktail pitchers for £12.
The Hole in The Wall – Little Castle Street
This pub shows live sporting events and has a Devon-only food menu. Wash it down with one of 10 Devon ciders!
Casablanca Lounge Bar – Bartholemew Street East
Chilled cocktail bar with Moroccan style decor, with live jazz music, belly dancing, comedy nights and more during the week.
Try something different…
Go Ape Haldon Forest Park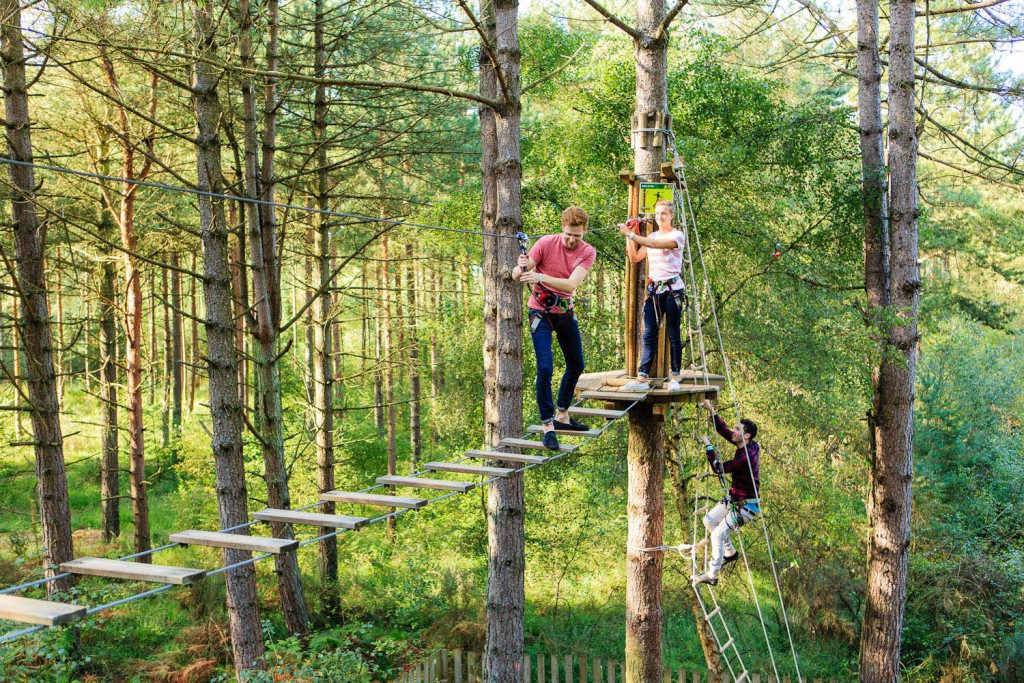 Mission Escape  – Escape Room

The Quay Climbing Centre