How To Keep On Top Of Things At University
At some point in our time spent at university, there will always be something we struggle to keep on top of. Whether it's bill payments, rent, or shopping – we've all been there.
Bills
When you live in a shared house during university, one of you is going to have to take charge of the bills, becoming the head tenant… don't all jump at once. The head tenant will have their name on all correspondence, and be responsible for keeping things in check. So it's probably best to elect the more responsible one of the friendship group.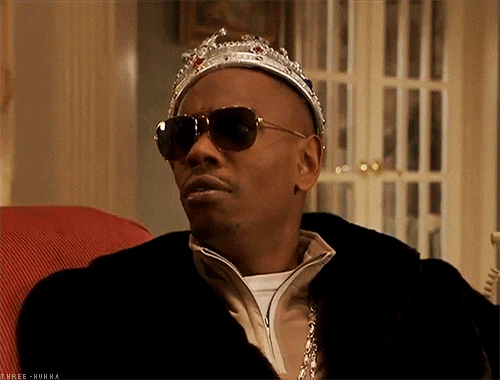 A lot of students realise it makes your life a lot easier keeping everything in an organised file that everyone in the house has access to. This  file should include usernames, customer reference numbers and passwords for everything – that way, you have everything together in one place should you need to communicate with your water, electricity or energy suppliers. 
At the beginning of the year there's also the option of opening a joint bank account. Everyone in the house can set up a direct debit of a chosen amount each month to go into this bank account. When all the bill payments come out of that bank account, you might have some money left over! With this surplus you might chose to buy some new bits for the property each month, like kitchen and bathroom essentials. Similarly, you might chose to go on a house night out using the money left over from your joint account. Or, you can leave the money in the bank and split the remainder between you all at the end of the year!
Life admin
It's hard making that transition from having home comforts to having complete independence, but organising your own finances and life documents is a good place to start. Keep your correspondence in a personal file, either on your computer or in a physical folder. This includes bank documents, mobile phone contracts, finance contracts, insurance policies – anything that solely revolves around you.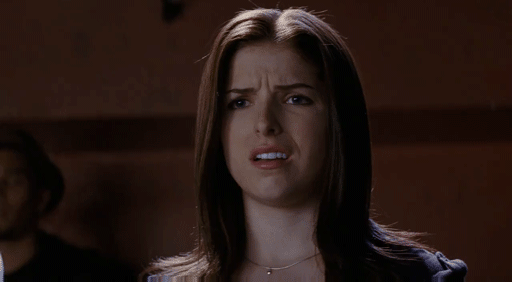 It won't take long to put together, and it will save you a hell of a lot of time in the future when you need to rummage around for your National Insurance Number. This will help you avoid situations where you are confronted with security questions that you don't remember the answer to, and phone calls home to your parents that prove to them yet again how unorganised you are. You'll thank yourself for taking the initiative to get your stuff together, because you never know when you'll need to refer back!
Cleaning
There's not a lot worse than living in a student house that is mouldy and damp, other than living in one that is also messy and dirty. The worse you allow the property to get, the worse it's going to be when you eventually have to clean it at the end of your tenancy. Leaving a property to fester in it's dirt (whether it's your fault or not) can also lead to long term damage that your landlord might snap up the chance to blame you for… awkward!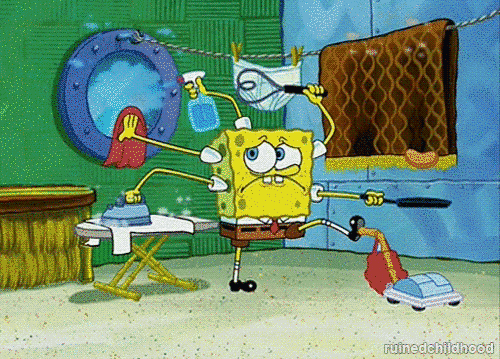 It might seem obvious, but take those 5 minutes after you've eaten and wash your dishes, dry them and put them away in the cupboard. This leaves the kitchen clear for the next person to use and stops the side of the sink getting waterlogged and stacked with dishes.
We appreciate the fact it's a student property, it's not going to always be clean! But a once over with the hover every week and changing your sheets every few weeks will make the house look better, and keep you feeling better. And, if worst comes to worst, the 'organised' one in the house might even make a cleaning rota… and that's fun for everyone (try to contain your excitement)!
Rubbish
It's so easy to let you bin overflow, and then continue to overflow onto the floor, and leave a mess that everyone avoids. Overflowed bins can leave the walls and surrounding floor stained, especially if you stick primarily to using bin bags outside of a plastic bin. We all know that emptying the bins and changing them over is the worst job to be stuck with, but for your own benefit it has to be done!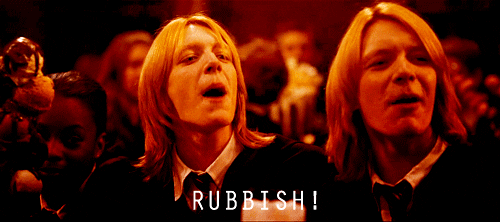 Recycling is also pretty easy to maintain, it makes your rubbish more manageable and stops your bin getting filled with loads of c**p. Make sure you find out when your bin days are, and on what days which one needs to be put out. If you miss bin day you're likely to end up with a backlog of smelly bins in your garden, making for rats and seagulls favourite playground.
Food shopping
One thing you need to know, your freezer will be your best mate at uni. You'll notice how much food will go to waste, unless you cook it all up and freeze it! You can freeze virtually anything… bread, cake, casserole, that chilli you made that needs to be eaten ASAP.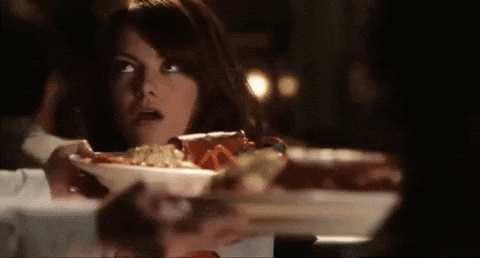 Take some time and plan your meals, you'll avoid wastage and save yourself money! If you and your housemates have twin taste buds then test yourselves and make a few meals together – you can share the shopping list, the cooking responsibilities, and time spent washing up. Plus you all get to sit down together, socialise and have a laugh over dinner.
Finances
University is, for the most of us, the first time that we're financially independent from our parents, and completely reliant on ourselves. But don't panic if budgeting isn't something that comes naturally to you… the majority of students have no idea what a budget even is, until they spend their first loan payment within the first week. We've all been there.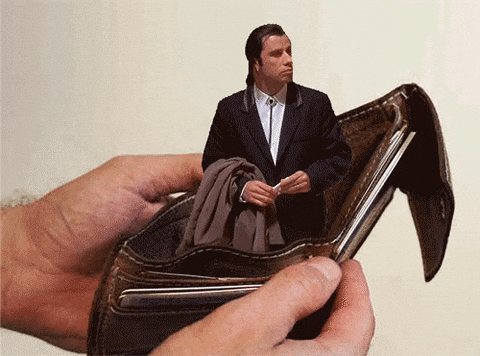 Learn to prioritise your payments, for example; rent and house bills come first, always. Make sure that money is sent to the right places as soon as you can access it in your account. Bills are a b****, we're all used to parents/guardians handling it! But bills need to be paid as soon as possible, unless you want a hefty bill to arrive at the end of the year, or a call from the debt collectors! 
After you've arranged payments of rent and house bills you should pay personal bills e.g. your phone contract or any other monthly commitments you have. Remember to keep your cupboards and fridges full, the pair of shoes you desperately want can wait.
A My Uni Basics blog.
For all your student property needs you don't need to panic, visit our property page here and have scroll through hundreds of properties in your city.