Millennials Are The Best… Planet Earth Has More Young Viewers Than The X Factor
REJOICE FOR PLANET EARTH
It's that time of the year again; living rooms across the UK are filled with families anxiously awaiting this years Christmas number one. It's the X Factor. Love it or hate it, X Factor is a huge part of British TV culture. When it first started we'd spend our week looking forward to Sharon throwing water in Simon's face, or bursting into an uncontrollable laughing fit. We've seen judges change hands more times than we can count, with Louis crawling back from the depths on multiple occasions. And the contestants? They've gone from bad, to worse, to Honey G.
It seems that this year our nation's younger generation have swapped the glitz and glamour (…questionable) of The X Factor, and switched over to the BBC for a Sunday viewing. David Attenborough has brought Planet Earth back into our lives with a bang. So far it has provided some of the most stunning nature footage we have witnessed on national television. Animals and landscapes are brought to life in front of our eyes, with definition so high Snoop Dogg would think he was there with the camera crew. And now, The BBC have confirmed that the first 3 episodes of series 2 attracted more viewers in the 16-34 age bracket than ITV's X Factor…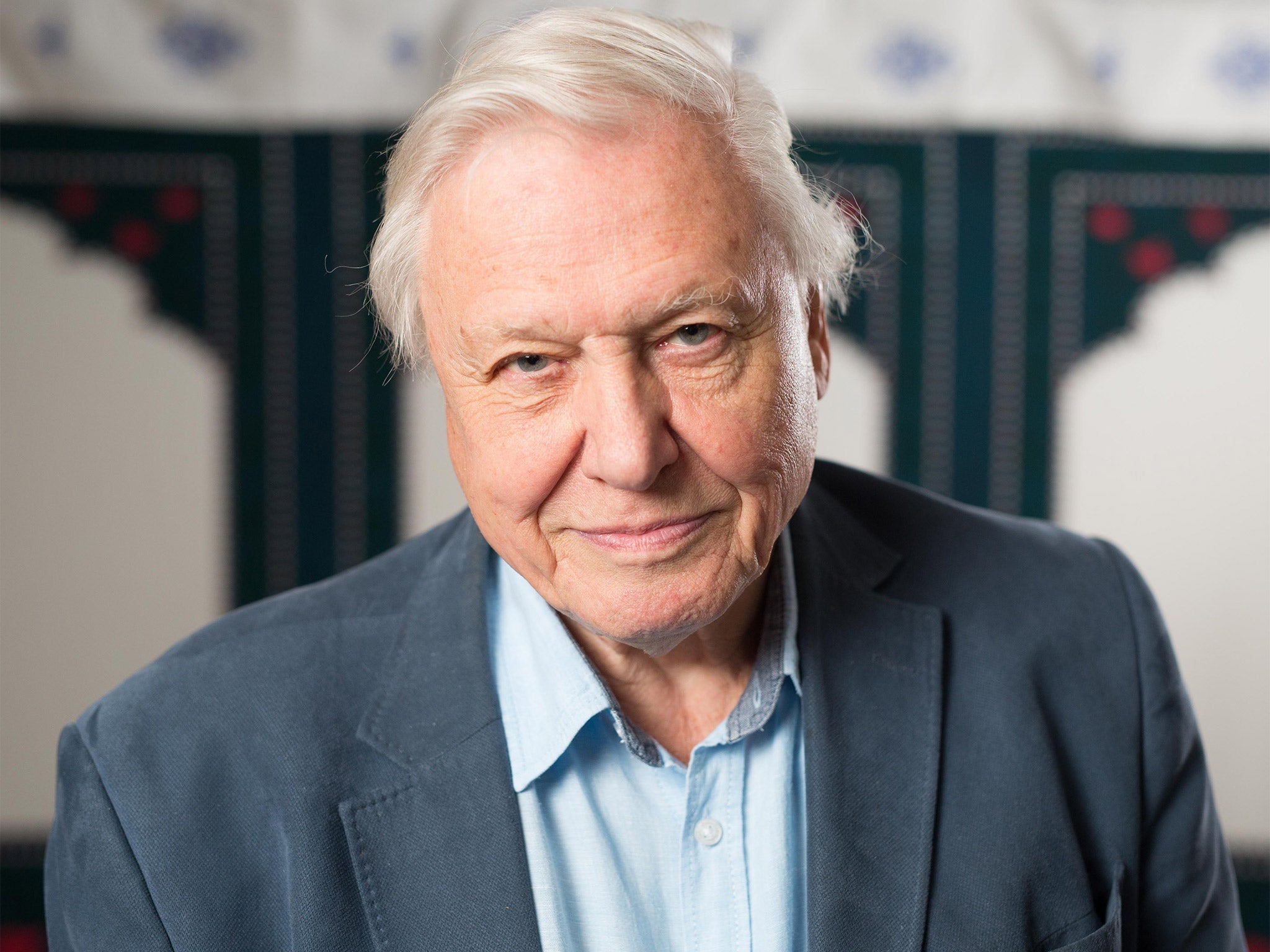 Sir Attenborough: "I'm told that we are attracting a larger than normal number of younger viewers and apparently the music of Hans Zimmer in particular is striking a chord… That please me enormously" (isn't he the best?)
*REJOICE FOR OUR GENERATION*
Clearly our nation's love for David Attenborough has had an impact on the enormous amount of young viewers the series has reached so far. Our Twitter and Facebook feeds are filled with endless comments praising Attenborough and his incredibly talented production crew. Avid social media users will have seen the countless comical GIFs and memes related to the show.
Constantly in awe at the lengths David Attenborough will go to get the perfect shot. #BBCbehindthescenes #planetearth2 pic.twitter.com/BIkCxOEsgN

— Katie McQuillan (@katiemcquillan) November 13, 2016
Sir David's soothing voice is a gift from the vocal Gods, we'd take that over replayed chart songs any day. So far the 'Mountains' episode has racked up the most viewers. That episode recorded 1.8 million young viewers compared to X-Factor's 1.4million…
'Planet Earth I' took a God like perspective of the Earth, scaling out the planet and it's vastness. The second series fully submerges the cameras into the lives of the animals, looking out from their perspective – which has made for some amazing, albeit slightly horrific, scenes. 
We asked some students outside of Cardiff Students' Union what they thought of the opposing shows, and here's what we got;
ELLIOT
"David Attenborough is a cult figure, everyone loves him, people on Twitter refer to him as their Grandad and get proper defensive when people say bad things about him."
"He basically is like the nations Grandad, he is a legend."
 RYAN
"The X Factor is a laughing stock… it's barely a talent show anymore it's about making Simon Cowell money"
"Planet Earth is really high quality footage which we don't get to see everyday. X Factor is the same every year"
 MATT
"Planet Earth isn't scripted at all, it's also not s**t… X Factor is just Cowell cashing in while he still can"
 JAKE
"I think more people have been starting to watch it (planet earth) because of the funny stuff they've seen on social media… Like that clip of the iguana running away from snakes, that was mad"
LAURA
"Planet Earth is amazing! It's different to anything else we usually see on telly, like how do they get that footage?!"
"I watch X Factor sometimes but more with my house mates if we aren't going out over the weekend"
A mixed bag of reviews from the students (but not really mixed at all). We concur.
Sir David commented that viewers were "reconnecting with a planet whose beauty is blemished and whose health is failing". 10 years in the making, and reasonably so. Remote cameras capture the daily struggles of our world, it is shocking, unexpected, and beautiful. We find ourselves praying for the prey to escape, but also hoping the predator can find a source of food somewhere else… Planet Earth tugs at our heartstrings.
Attenborough has said "it is our environmental legacy that the younger generation of today will inherit; we need them to become the environmental champions of the future. And that's why television of this type is so important"
The man himself has spoken, the students have spoken, and we couldn't agree more.
David Attenborough and all his animal friends find their properties on University Cribs now you can find yours