The UK National Minimum Wage Increase
How will the National Minimum Wage increase affect the UK's student population?
Via aspiringtraining.co.uk
In an attempt to allow fairer pay for postgraduates, the National Living Wage is supposedly on the increase from £7.20 up to £7.50 per hour of work. This is set to take place in April of this year, as part of the Spring Budget announced in early March. This adventurous new policy follows on from Chancellor Hammond's Autumn Statement, declaring that this would give a benefit to workers in this age clause by up to £500.
On April 1st, the full plan will be laid out as to how the 4% increase in pay will occur. This is only the beginning for those students who are too young to be affected though! By 2020, the Conservative Party aim to create a fair £9 National Living Wage for all those who struggle to balance out their pay and living commitments. Students in London will be granted proportionately more per hour of work due to the expensive life required to settle in the area.
Minimum wage is looking like this for current UK students:
18-20 years old: £5.55 (set to go up to £5.60 as of April)
21-24 years old: £6.95 (set to go up to £7.05)
25+ years old: £7.20 (set to go up to £7.50)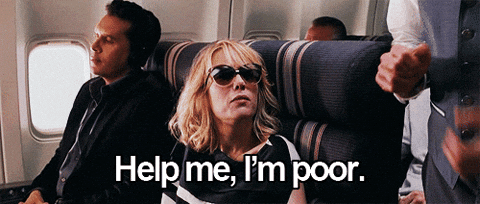 It's not all good though – some of this was met with criticism. Compared to the economy and how it poorly disadvantages the students of today, Hammond's idea is still governed by austerity and many have deemed this as a minor change in comparison to how students are struggling every day.
Following much discussion about the living wage, statistics argue that a fifth of workers in the UK aren't paid a realistic living wage. When evaluating a working-class family's costs; including tax, National Insurance, gas bills etc. there simply wasn't enough money to justify a balance between outgoings and income. It has been admitted that this still isn't enough to maintain a good quality basic working life for postgraduates (unfortunately), but the future only offers better pay as far as manifestos and political pledges go!
Think an extra 30p an hour isn't much?
Here are some bonuses you can snag for the same hours of work:
A double Captain Morgan's and coke at Wetherspoon's: 10 hours (£2.99)
A VK at your local Students Union: 6 hours (£1.80)
An entry into your local's pub quiz: 3.3 hours (£1)
A Frappuccino at Starbucks: 12.5 hours (£3.75)
A carton of soya milk: 2.6 hours (£0.67)
Whether or not you feel this is credible enough for students who put in that part time work on the side of a degree, your payslip is only looking brighter than it did previously!
A My Uni Basics blog, by Hannah Newberry